Pay As You Go
No deposits. No Late fees. No monthly bills. Does it get any better?
With Pay As You Go billing, you pay for electricity in advance – how much and when you choose. Similar to a pre-paid phone card, purchasing electricity before you use it allows you to control your budget and pay how much you want, when you want. There are no security deposits or late fees. And instead of a monthly billing statement, your usage and balance are calculated daily.
Here's how it works.
Pay for Your Power
Pay for your power.
Purchase your electricity online or by phone 24/7 using AMEX, Discover, Master Card or VISA. Your power will be restored within minutes if it's been disconnected, and you won't be charged a reconnection fee. The minimum payment is $10 on all accounts. If your service has been disconnected, you will be required to pay the $10 minimum payment plus your overdrawn amount to have service restored.
Payment Methods
1. Online
Login through our member portal to reload money to your account.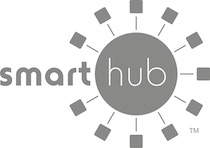 Or download the SmartHub app to your smart device.
2. By Phone
(803) 749-6500
(888) 850-6770
Account number required.
3. In Person
8 am – 5 pm, Monday – Friday
254 Longs Pond Road, Lexington
7524 Broad River Road, Irmo
Pay using the drive-thru or in the lobby.
If funds in your account run out, your electrical service will be automatically disconnected. You'll be notified through SmartHub that your service was disconnected, and you will be required to pay the $10 minimum payment plus your overdrawn amount to have service restored.
Monitor Your Account
Track your usage and credit balance by accessing SmartHub here or from your smart device through the SmartHub App, or by calling (803) 749-6500 or toll-free (888) 850-6770.
View the current status of your account.
Receive an email, text or notification when your account drops below a $20 credit balance. This message also has a link to the payment portal for your convenience.
See postings of payments in real time.
Review your usage by month, day and hour in an easy-to-read graph.
Daily Cost Breakdown
Part 1: Account Charge – $0.95/day
Mid-Carolina's per day operating cost to make power available to our members.
Part 2: Energy Charge – $0.0515/kwh *plus MAF
The amount of energy, measured in kilowatt-hours, used each day multiplied by the energy rate of $0.0515. The kilowatt-hours used are registered by your meter.
Part 3: On-Peak/Demand Charge – 1/30 of highest peak from last month
@$12/kw *plus MAF
The SINGLE highest hour of on-peak electric use from the last month, divided by 30, then multiplied by $12 per kW.
On-peak hours are as follows:
Winter on-peak hours: 6 a.m. – 9 a.m. November 1 through March 31
Summer on-peak hours: 4 p.m. – 7 p.m. April 1 through October 31
To save money, keep the three biggest energy-using appliances in your home (water heater, HVAC and dryer) from running in the same hour during on-peak times.
Part 4: Outdoor Lighting – 1/30 of any outdoor lighting charges
Read more about our outdoor lighting program and costs.
Part 5: Franchise Fee – 3, 4 or 5% of the daily charge
For members who live within the city limits, a franchise fee is charged by the local municipality for the cooperative's access to public right of way. These fees are collected monthly by Mid-Carolina and then distributed back to the municipality.
*Monthly Adjustment Factor (MAF) - MAF is a monthly forecast or projection of expenses and the revenue needed to cover those costs. We then adjust our rates to increase or decrease as we track expenses over time. As a member-owned, not-for-profit cooperative, we only charge our members enough to operate from month to month.
Sign Up Now
To sign up for Pay As You Go billing, call Member Services at (803) 749-6400. In most cases your existing deposit can be applied to your account balance, with any remaining amount applied as a credit to your new Pay As You Go account. Then, sign the terms and conditions below. If you are experiencing problems signing the terms and conditions from your phone, please click here for instructions to change your settings.
Pay As You Go Terms and Conditions of Service