Youth Tour & Summit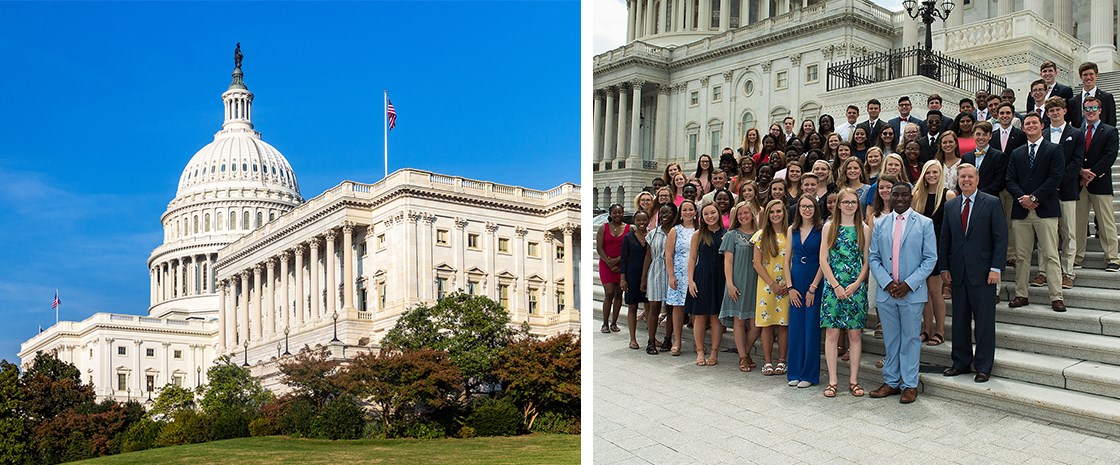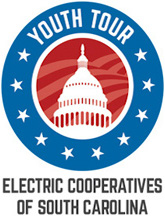 Washington Youth Tour is an all-expense paid trip to Washington, D.C., for high school juniors. More than 1,500 students from across America take part in the Youth Tour experience each June, where they meet United States representatives and senators; explore museums, memorials and monument; and get to know other student leaders from across South Carolina and the country. The program has more than 50,000 alumni from every walk of life, including U.S. senators and corporate CEOs.
Applications for this opportunity were accepted through March 3, 2023.

The Cooperative Youth Summit is an all-expense paid trip to Columbia, S.C., for high school sophomores. This four-day, three-night event offers students the chance to enhance their leadership skills, engage in team-building exercises, learn about electric cooperatives and how state government works, and spend time with other students from across the state. Participating students will be considered, along with other applicants, for the following year's Washington Youth Tour.
Students from Lexington County School Districts One, Two, Three and Five; Saluda and Columbia High Schools; and private schools within those districts are eligible.
Applications for the 2023 Cooperative Youth Summit have closed.