Bright Ideas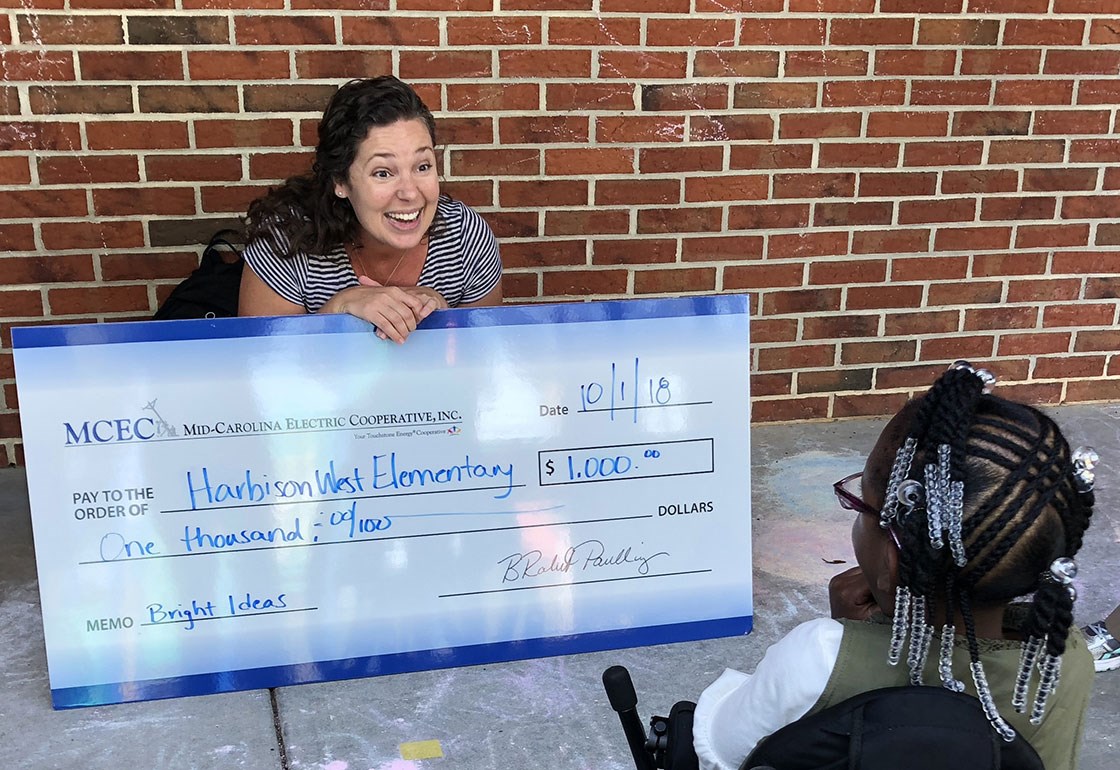 Mid-Carolina believes deeply in the power of creativity to ensure a brighter future. Through our Bright Ideas program, we support local educators and their students as they pursue innovative projects in the classroom. Each October we award approximately $16,000 in grants to the winning teachers to help supplement often limited school resources for their creative classroom projects.
Bright Ideas is open to educators in kindergarten through 12th grades in Lexington County School Districts One, Two, Three and Five; Saluda County School District; or Pinegrove Elementary, Rhame Elementary, Sandel Elementary, St. Andrews Middle or Columbia High School in Richland County.
Congratulations to this year's winners.
Elizabeth Stevenson – Centerville Elementary
Kary Dufault – Cross Roads Intermediate
Renae Aman – Pleasant Hill Elementary
Mark Romano – Saluda High
Lauren Garner – Pelion High
Haylee Boltjes – Saxe Gotha Elementary
Craig Andrysczyk – Oak Pointe Elementary
Lois Byars – Beechwood Middle
Amanda Youmans – Pleasant Hill Elementary
Erica Gambrell – Lexington High
Megan Schulte – Saluda Elementary
Paula Bartholomew – Chapin High
Emily Ray – Oak Pointe Elementary
Karissa Cockrell – Carolina Springs Elementary
To learn more about Bright Ideas or to apply for grant funding, contact Lacy Ridgell at (803) 749-6471 or lacy@mcecoop.com.