News & Events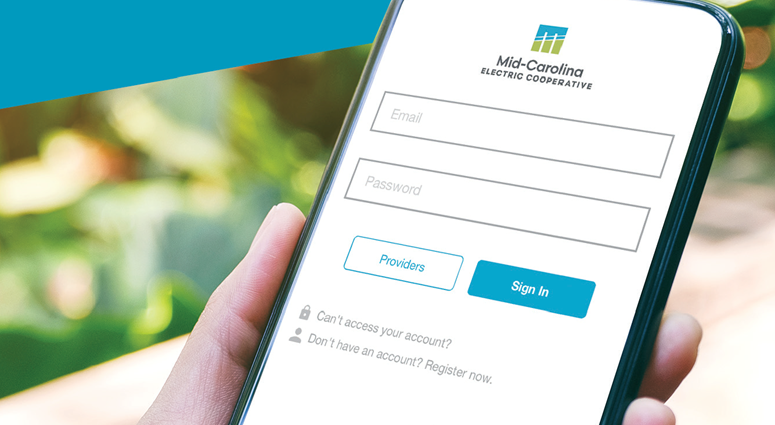 Manage Your Account With Ease
Less paper means more power. That's what over 50% of Mid-Carolina members who already signed up for SmartHub are discovering. Our online member portal and paperless billing system doesn't just free you from the clutter of monthly statements, it puts you in control of every aspect of your account.
With an easy-to-use interface, you can pay your bill, receive reminders and alerts, check energy usage and contact our member services team when it's best for you — all from the convenience of your phone, tablet or computer. It's simple, 100% secure and helps lower your power bill by eliminating printing and administrative costs.
Sign up for SmartHub here. Or download the free SmartHub app for your Apple or Android device. Either way, we know you'll find it's a better way to do business.
Read more about electronic bill pay through SmartHub.