News & Events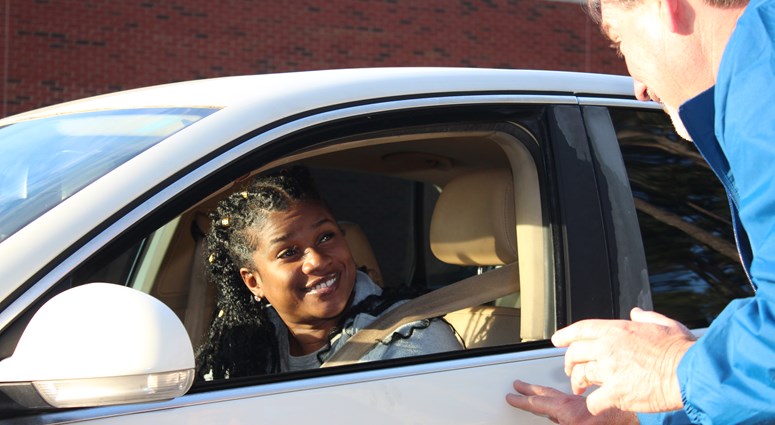 2022 Annual Meeting a Huge Success
For eighty-two years, Mid-Carolina has been bringing its members together at our Annual Meeting – for fellowship and to carry on the important work of running an electric co-op. Whether voting on trustees, reporting on new endeavors, or highlighting the community programming we participate in to remain always in your corner, the Annual Meeting provides us the platform to move things forward. This year's meeting in early April was a shining example of that, with record-breaking registration attendance of 5,111 members.
Our goal was to provide members with as much flexibility as possible. From drive-thru and in-person registration/voting opportunities in multiple locations to the in-person business meeting that was also livestreamed, members showed up in droves. We were excited to pass out registration gift bags, offer bill credits and award prizes to those who participated. And we're grateful to Lexington High School and Chapin Middle School for allowing us to use their campuses for the Annual Meeting events.
Congratulations to Darren Deese on winning the Chevy Silverado 1500, Patricia Gaskin and Anthena Brown on winning Generac 2500i Generators, and Stacy Kolb and Cynthia Beck on winning Generac Pressure Washers, and to 82 other members on winning $50 bill credits.
"We had an incredible response this year to our Annual Meeting registration and voting," said Mid-Carolina President and CEO Bob Paulling. "It was so good to see old friends, and meet new ones, during both the drive-thru and in-person business meeting. I shared with our employees, it was like homecoming seeing all of the smiles and getting to visit together again. We love our members and already are busy planning next year's gathering to make it even better."
We're especially grateful to our members for showing up and being a part of the critical decision-making that drives one of our most vital resources, electricity.
Were you unable to attend the 2022 Annual Business Meeting? Watch it here.